Exceptional university accommodation in Milan
Second largest city of Italy with the most skyscrapers. Milan is home to over 200,000 students across more than twenty universities. When you're ready for a study break, you can stroll around Duomo, visit Sforzesco Castle; or enjoy Navigli District's fantastic bustling bar and restaurant offering. The many possibilities offered by the city and the large number of university students who study here every year make student living in Milan very enriching and that the number of students staying in Milan is growing every year.
Milan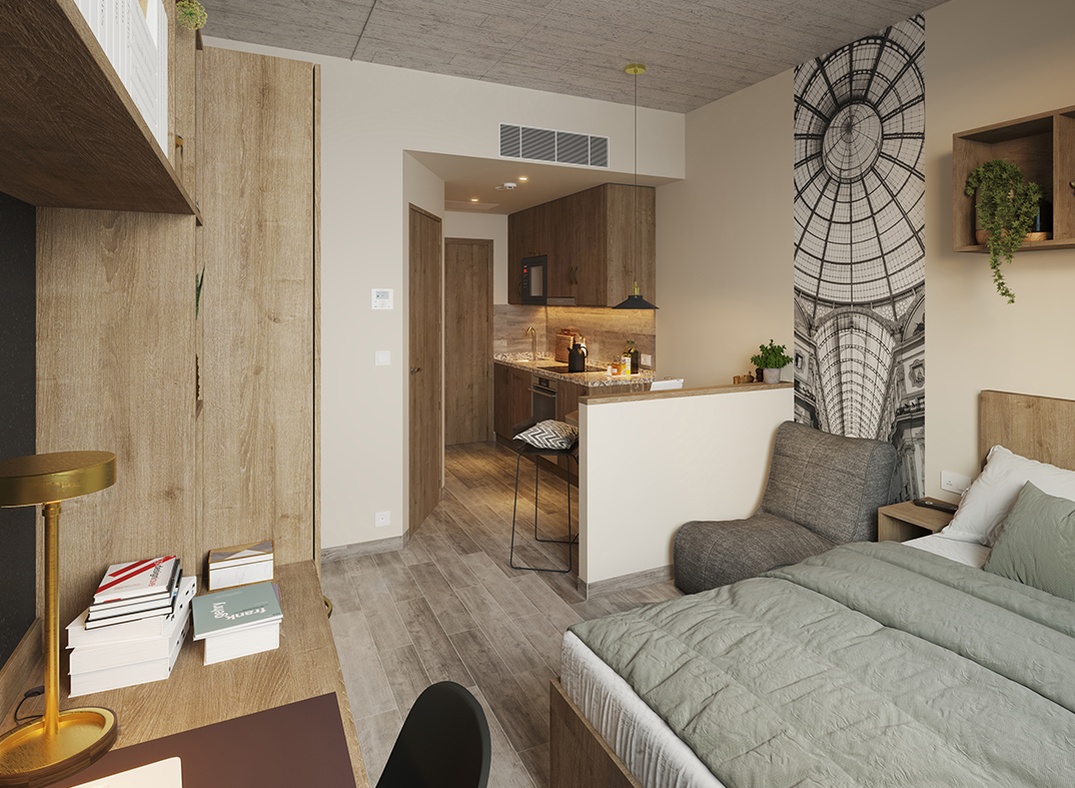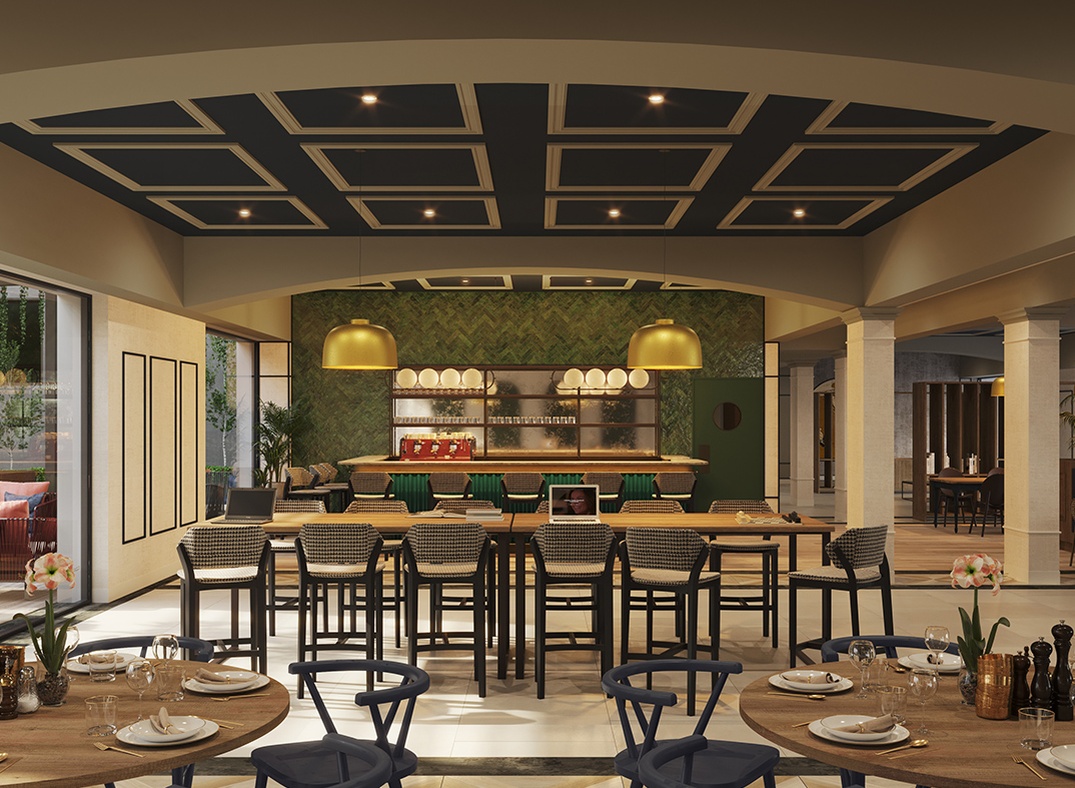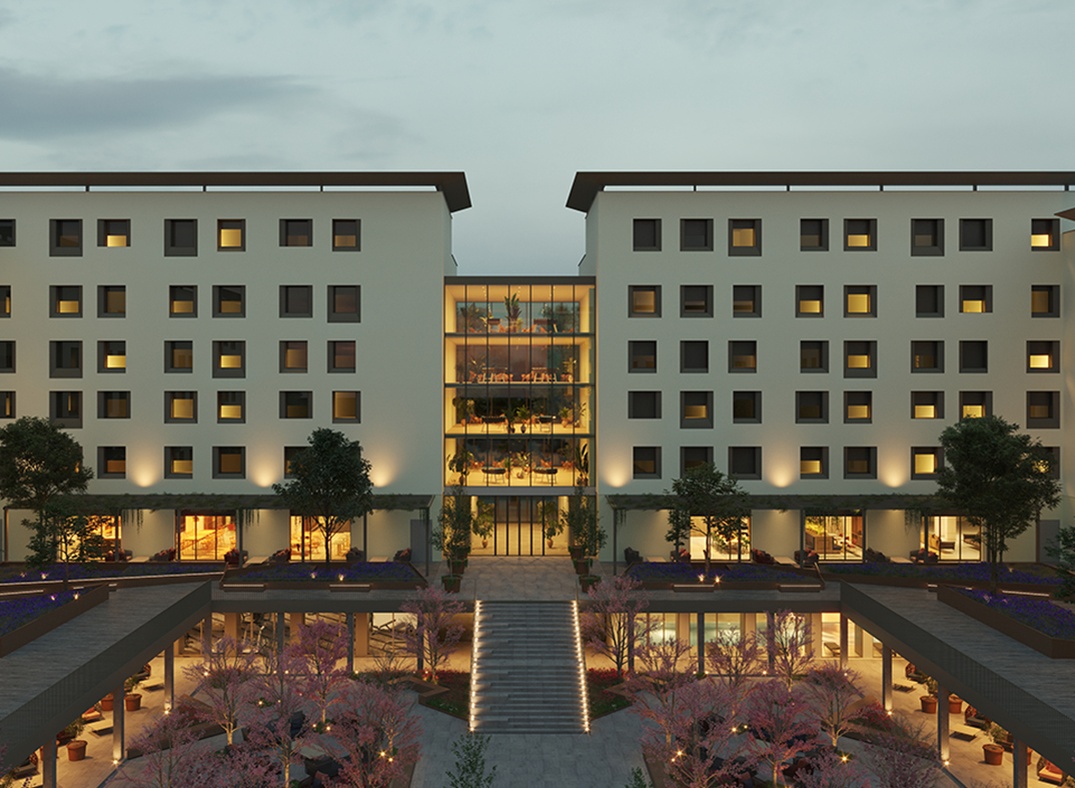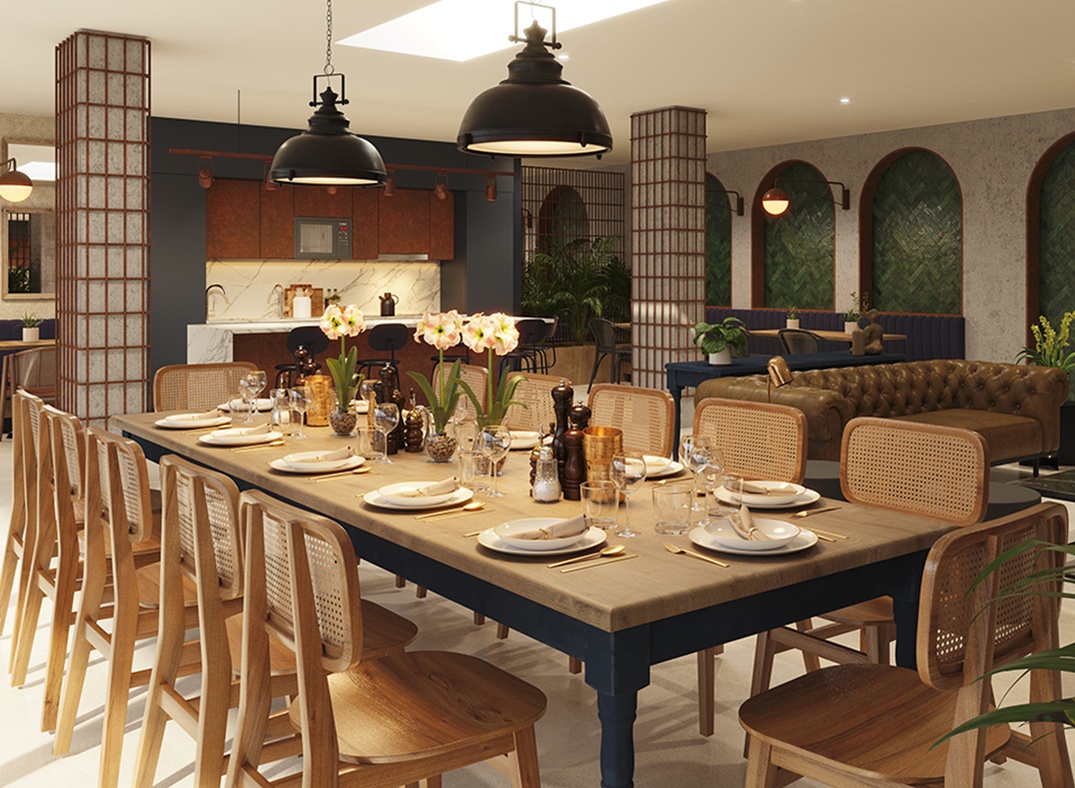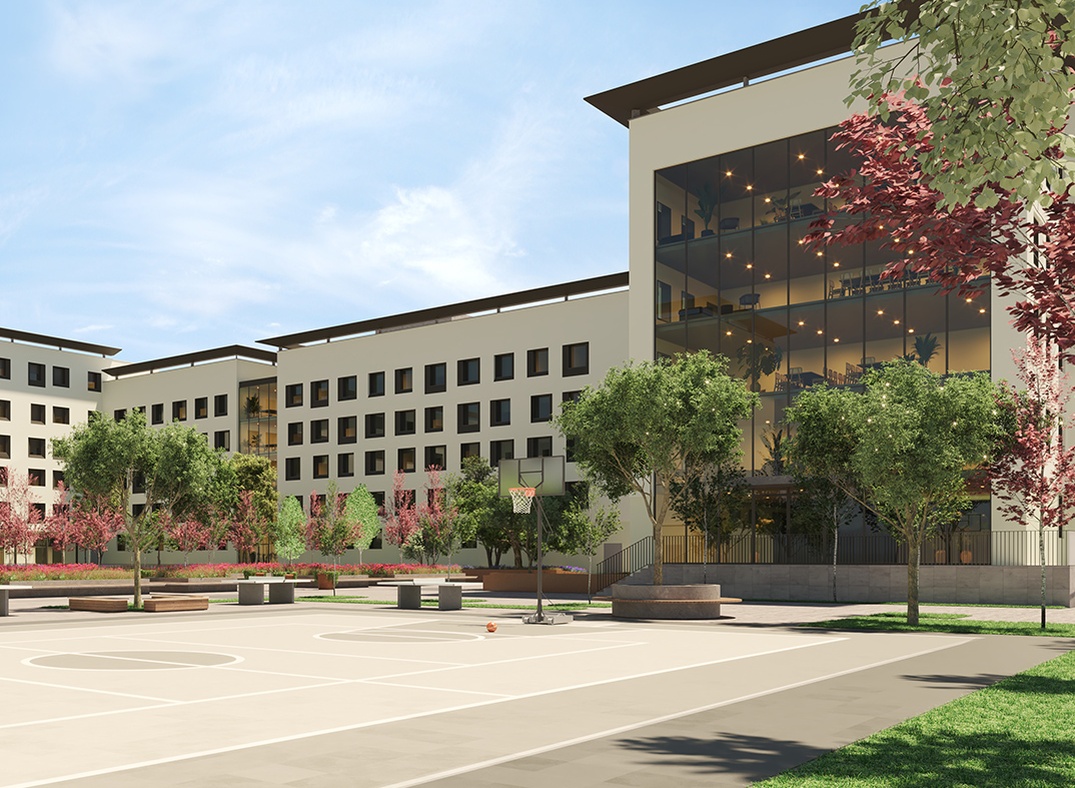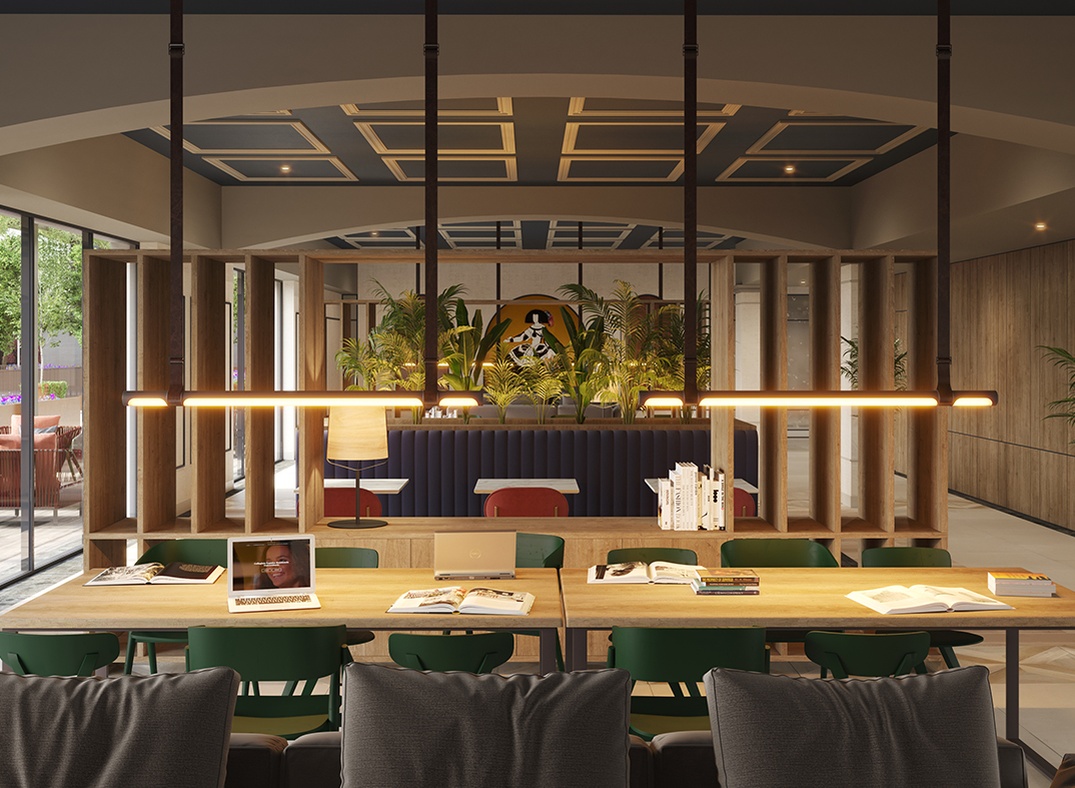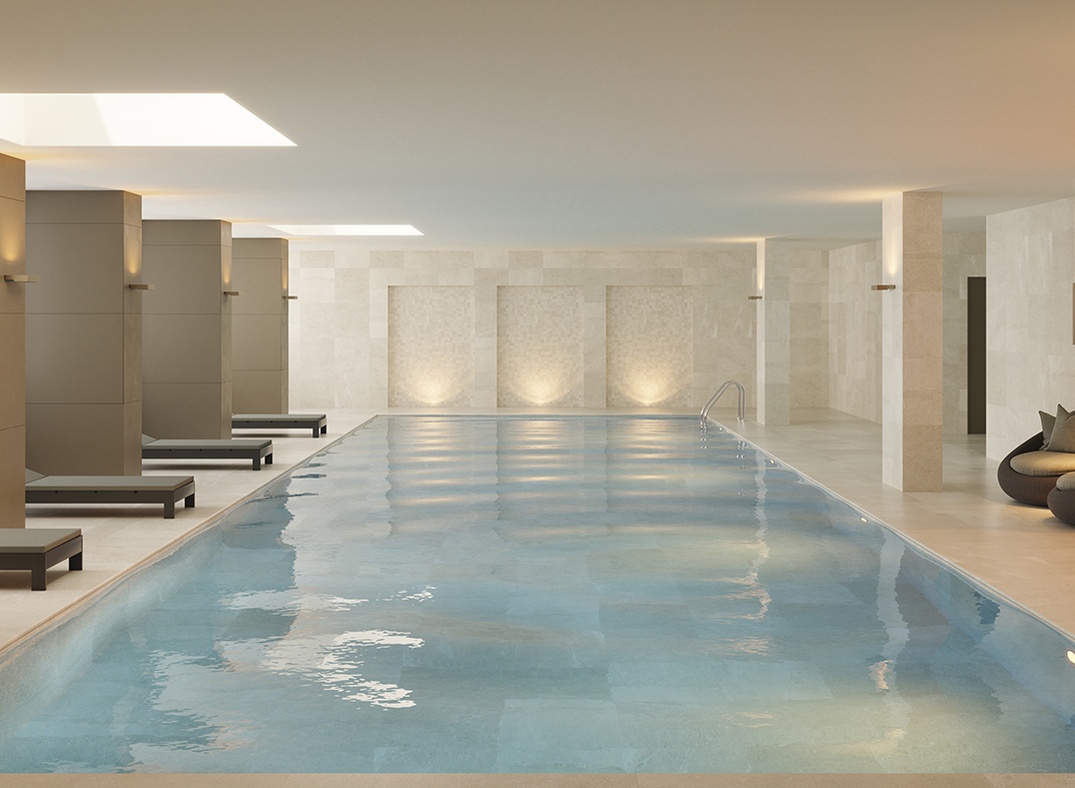 Collegiate Milan North
Collegiate Milan North brings to Milan an exceptional quality of student accommodation never seen before. Between stylish spaces and bold social areas, with a variety of club rooms, apartments and penthouses on offer, you are spoiled for choice when it comes to where you want to live your university years. The University of Milan Bicocca is less than 10 minutes away, easily reachable either on foot, by bus or by tram.
Milan North residents can enjoy a number of incredible features: from quiet study and work rooms, a spa and wellness suite with indoor pool, sauna and treatment rooms, to a gym and fitness suite, an in-house cinema, lounge for residents and a garden courtyard, plus many other outstanding social spaces. The best place to be during your studies in Milan.
Book with a peace of mind
Easy & Safe
Safety guaranteed
Your wellbeing is at the forefront of our mind. We have put new cleaning routines, sanitising facilities and distancing measures in place to make sure you get the best and safest living experience possible.
Create moments
We want you to have the very best University years that is why we have ensured a calendar that is packed with fun social events both virtually online and off-site. But that's not all, as living with Collegiate you can make new friends, create memorable moments and be a part of a great community.
All-inclusive rents
No more worrying about extra bills and admin costs. Living at Collegiate means we take all of the hassle away from you so you can enjoy your time creating memories.
Milan is the second largest city in Italy with the largest number of skyscrapers. The Pirelli Skyscraper is a 127m tower in Milan (417 feet). At the time of its construction it was the tallest building in Italy and the first building taller than the Milan Cathedral. Now there are several taller towers than the Pirelli Skyscraper, in fact the first skyscraper in Italy is now the tenth tallest building in Milan and the first (Unicredit Tower) is almost twice as high.
FAQs: Student Accommodation in Milan
How much does rent cost for students in Milan?
Several factors decide the rent of student residences, including the type of student accommodation you book. The various facilities and amenities provided by the accommodation, and the room's configuration, all factor into the price for accommodation in Milan. Private student accommodation in Milan usually costs between 650€ – 1.308€ per Month.
How do I pay for my student room in Milan?
You can make rent payments online using your credit or debit card via your Collegiate Portal account or by bank transfer. Contact your accommodation management team if you'd like to pay by bank transfer.
How much money will I spend on bills as a student in Milan?
On average, Italian students spend 60€ per month on bills. However, when you book Collegiate student accommodation in Milan all bills are included with your room: Electricity, Gas, Water & Broadband. You also get exclusive access to features such as an onsite Laundry room, Study room, Cinema theatre, Gym & Fitness suite, outdoor green spaces, Residents' lounge, Swimming pool & Wellness centre.
What are the best student areas in Milan?
Collegiate's Milan Accommodations are located in perfect positions, between some of the city's most popular student hot Spots. Bicocca is a business and university district, with laid-back student bars around the University of Milano-Bicocca and a hip cultural scene. Musicals and big-name rock concerts take place at Teatro degli Arcimboldi, while the Pirelli HangarBicocca arts center features wacky installations. Smart shops fill Bicocca Village mall, and the nearby Parco Nord Milano offers a vast green space with paths and picnic areas. Milan is the leading financial centre and the most prosperous manufacturing and commercial city of Italy.
Can I view my student flat in Milan before booking?
Yes, most accommodation providers including Collegiate will provide tours of the apartments – either via video or in person. Simply contact the Milan team to arrange a viewing (government guidelines allowing).
What different types of student accommodation are available?
Our student accommodation in Milan benefits from its proximity to one of the main universities of the city, University of Bicocca; with great connection to the city centre by public transport; with amazing facilities and all-inclusive rooms and studios to suit your needs and budget while living in Milan.
Collegiate Milan North
Ensuite Club Rooms with access to shared cooking lounges for a reduce number of tenants, includes:
> Shared social cooking facilities
> Private study area
> Private ensuite
> Size range around 15m2
Private Apartments includes:
> Private Full equipped kitchen
> Private study area
> Private ensuite
> Size range from 15-23m2
Courtyard Apartments offer the posibility to leave in a large flat or shared with a friend as a twin studio, includes:
> Private Full equipped kitchen
> Private study area
> Private ensuite
> Size range around 22m2
Penthouse Apartments with a large private green terrace, includes:
> Private Full equipped kitchen
> Private study area
> Private ensuite
> Size range around 23m2
> Large private green terrace 22m2
What are the best ways to travel around Milan?
Milan is a great city to live in as a student as it the leading financial centre and the most prosperous manufacturing and commercial city of Italy. it's friendly and benefits from great transport links and an easy-to-navigate centre.
Public transport
The best way to get around Milan is by the efficient, and inexpensive, public transportation system called the ATM. This system of subway, buses and trams is far-reaching and very cheap.
Milan North is just 2 min away from M1 metro line connecting you with the city centre and main university campuses.
vWalking
Take a stroll from the best student accommodation in town to the university of Bicocca campus few minutes away.
What is there to do in Milan?
From the Duomo to a farm smack-dab around the city, these are some of the best things to do in Milan:
Duomo
The city's most important landmark located smack-dab in the centre of it all. Building on this magnificent Gothic cathedral began in the late 14th century and lasted hundreds of years. While there is plenty to see inside the cathedral, a visit to the top – via stairs or an elevator – is an absolute must in order to see Milan's ever-changing skyline.
Fonderie Milanesi
The aperitivo is considered an institution in Milan, and no visit to the city would be complete without partaking in this pre-dinner ritual. Near Porta Ticinese, Fonderie Milanesi is the ideal venue to enjoy the Italian trend: sit outdoors and revel in light bites alongside your specialty cocktail. The tradition got its start in the late 19thcentury, when Gaspare Campari, intent on serving a drink that stimulated rather than spoiled the appetite, began serving his eponymous bitter aperitif. As more drinks were developed, more nibbles were added to the offerings; it's common now to find bars with elaborate buffet spreads. Commonly enjoyed between 7pm and 9pm, it's not uncommon for the best spots to be completely packed – but that community spirit is exactly the aperitivo ethos.
Navigli District
Constructed over hundreds of years, with input from da Vinci himself, Milan's system of navigable and interconnected canals granted the landlocked city more access to the outside world. Today, the Naviglio Grande and Naviglio Pavese are some of the only canals still visible, and around them have sprung up a torrent of bars, restaurants and cafés that thrum with activity on weekend nights.
The Last Supper
Perhaps one of the most famous paintings in the world, da Vinci's The Last Supper has been reproduced to death, but no tote bag or mouse pad or even large-scale reproduction can adequately capture the artist's emotionally charged mural. Visit this incredible piece of history – even despite the fact that Jesus's feet were lost in 1652 given some ill-thought-out renovations.
Teatro alla Scala
Since its founding by Archduchess Maria Theresa in the late 18th century, the Teatro alla Scala has remained one of the finest opera theatres in Europe. We'd highly recommend a night out at this grand auditorium, it's truly an experience like no other. Not feeling sitting through an entire night of opera?Visit the museum instead, where you can at least lay eyes on the glorious red and gold interior.
San Siro Stadium
This colossal football shrine is a testament to the popularity of both AC Milan and Inter, the city's two football teams. The stadium was consistently enlarged over the first half of the 20th century to accommodate more and more fans, eventually reaching a capacity of around 80,000 people (making it the largest in Italy and one of the largest stadiums in Europe). This also makes it a prime spot for concerts: the likes of Beyoncé, Jay-Z, Coldplay, Bruce Springsteen, One Direction and Madonna have all graced the stadium.
Are there free things to do in Milan?
There are lots of free things to do in Milan. The city has over 50 parks and green spaces, stroll around Navigli District; or even visit the Duomo Cathedral for free. A 15-minute walk away from Collegiate Milan North, you'll find Pirelli HangarBicocca, a contemporary art centre with from than 10.000m2 in exhibition galleries.
Take a street-art tour. All over the city, you'll find both large and discreet artistic installations, from huge building-side murals to tiny, decorated manhole coverings. For a concentrated burst of creative statements, visit the Leoncavallo area just a few minutes from Collegiate Milan North.
What are some interesting facts about Milan?
Second largest city of Italy with the most skyscrapers. The Pirelli Tower is a 127m tower in Milan (417 feet). At the time it was built, it was the highest building in Italy, and the first building to be highest than the Milan Cathedral. Now there are several towers higher than the Pirelli Tower. In fact, the first skyscraper in Italy is now the 10th tallest building in Milan, and the first one (Unicredit Tower) is almost twice as high.Milan is one of the Fashion Capital of the World. Historically, Milan has been considered as the Fashion Capital of the World ever since the 16th century. Nowadays, there are several other cities in this position (New-York, Paris and London), but Milan always remains one of the best.Venice is not the only Italian city with canals; Milan also has some! The Milan canals are known as the Navigli, a system of 5 canals connecting the different neighborhoods.The Last Supper is probably one of the most famous paintings in the world, along with the Mona Lisa. Well, they were both made by Leonardo da Vinci. While it's a pretty known fact that the Mona Lisa is in the Louvre museum, do you know where's The Last Supper? It's located in Milan, in the Santa Maria delle Grazie church. The painting is actually on the wall of the Church's refectory, and it's actually massive: 4m60 by 8m80 (15 by 29 feet).
Which universities are local to Milan?
In Milan you'll find more than 20 Higher Educational Institution of recognition:
Università degli Studi di Milano *27min
Politecnico di Milano *25min
Università degli Studi di Milano Bicocca *9min
Università Cattolica del Sacro Cuore *33min
Università Commerciale Luigi Bocconi *45min
Università IULM *40min
Accademia Di Belle Arti Di Brera *30min
Nuova Accademia Di Belle Arti Milano *45min
Fondazione Milano *43min
Università Vita-Salute San Raffaele *33min
Istituto Europeo di Design *30min
Accademia d'Arti e Mestieri dello Spettacolo alla Scala *27min
Conservatorio Di Musica 'G. Verdi' Di Milano *24min
Istituto Marangoni *20min
and many others…
*Approx
Award-winning Student Accommodation